Click Here if you Don't See the Side Panel to the Right
Get Google Reader for FREE!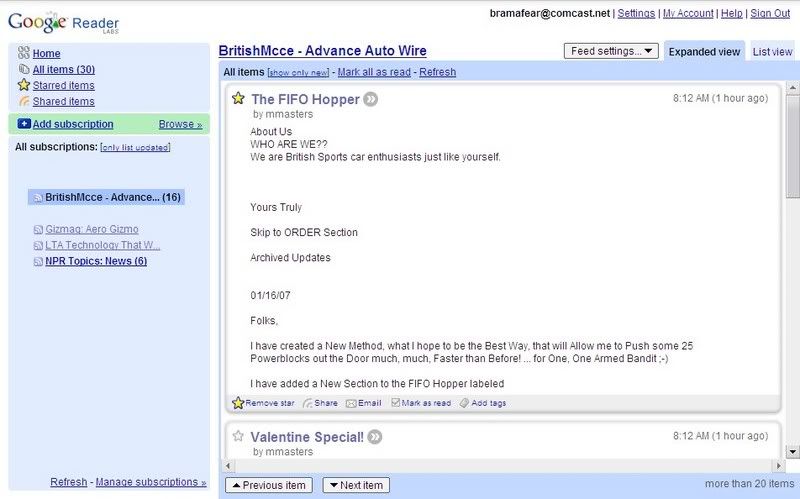 Click Pic to Zoom
Yup, My Wonderful Friends at Google have Come up with another Gem worth having...
Sign up for
Google's RSS Reader
and Subscribe to Things that you would like to Know about Minus the Junk Mail!
Having a RSS Reader is the same as Subscribing to Time Magazine-- You wanted it, it comes to your Home Mailbox, & you Welcome the Content.
Everytime a Post on Our Site is Created or Updated-- You will Know and have Access to that Post from your RSS Reader.
Enjoy!
Mike