BritishMcce - Advance Auto Wire
QUALITY ADVANCED ELECTRICAL ENGINEERED PRODUCTS FOR FINE BRITISH CARS

100s of Powerblocks & Accessories have found Happy Homes since 2003 - Adopt a Wiring Kit Today!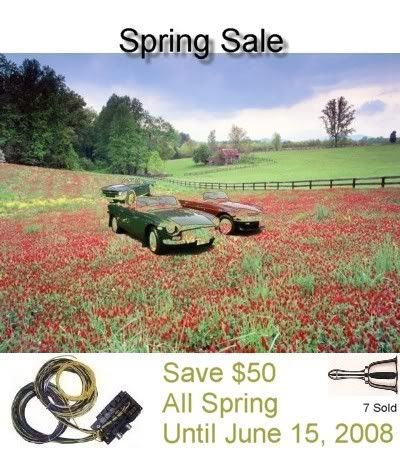 Purchase a Powerblock before 06/15/2008 and Save $50 Bucks!


Click for Info


Classic Sale Mash Site
Have RSS Feeder App? Stay Updated with Automatic Feeds from Us -->

Don't Have RSS Feeder?
Use Google's Reader
Monday, May 21, 2007
Click Here if you Don't See the Side Panel to the Right
Webb Motors of Roanoke, Virginia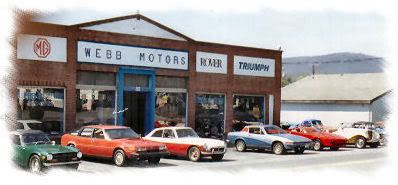 Webb Motors 7106 Williamson Rd. Roanoke, VA 24019
Phone: 540.362.3923
Google Maps
Shinsen 774
from the MG Experience found this Jewel. Follow his
Thread
on the MGE Forum.
Neato!
M
Friday, May 04, 2007
Click Here if you Don't See the Side Panel to the Right
News Flash! Our New Business Partner - Flex-Tec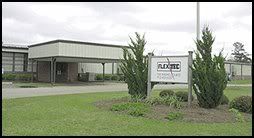 I'm Chuck and I am the President of Flex-Tec. Our company is located in middle Georgia just south of Macon in a rural setting off Interstate 75. Our company was founded nearly
25 years ago
by a retired employee of one of the largest lighting fixture corporations located near us.
Our corporate headquarters and primary state of the art wire processing manufacturing facility is located on 13 acres. Over the years we have expanded to multiple locations and added warehousing space.
We proudly employ an average of 100 people from the local community. We are equally proud that our products are still made in the ol US of A. While not all customers require the certification of Underwriters Laboratory, we do manufacturer and have registered all Flex-Tec facilities with this agency. It's that little marking, "UL" that tells our consumers that this product has been reviewed by an engineer and meets stringent electrical safety standards. Additionally, all quality systems are ISO 9001/2000 compliant.
We thoroughly understand Mike's supply chain and growth concerns and are excited to be presented an opportunity to align Flex-Tec's capabilities with the needs of Britishmcce-Advance Auto Wire. As this is being written, we're cooperatively working to develop mutual supply chain plans which include accurate forecasting, product stocking with computerized bills of materials and inventory control in order to facilitate highest possible product availability while maintaining affordable cost to the end customer. It's clear to us at Flex-Tec that Britishmcee - Advance Auto Wire has a great product with significant future potential and we want to be part of that.
Flex-Tec is a turn key manufacturing solutions provider with core competencies in the wire configuration arena. We serve small customers to the fortune 100's. Find us at
www.flex-tec.com
.
Powered by WebRing.